Home
Our voice number is 613 489 3583
Click here for our Personal and Corporate Tax Letters
The combo of DocuSign, Taxprep and CCH iFirm is a game changer in these uncertain times

Published on March 24, 2020

What is the difference between providing an Electronic Signature through DocuSign and printing out a PDF and signing it with a pen, scanning it and either uploading or delivering the signed form to our office?

For a number of years, since we changed our tax preparation software from ProFile to Taxprep integrated with CCH iFirm, we have been able to streamline the signature process for tax filing by uploading a PDF of your signing documents to iFirm where you could retrieve them, print them out, get them signed by your family members, scan them and upload them back to our secure iFirm Portal.

CRA has finally decided to allow electronic signatures. An electronic signature is a secure way for you to create your virtual signature in secure environment and have it inserted into a document you wish to sign. Electronic signatures have been legal for many things for a significant number of years. You could purchase a million dollar house with an electronic signature, sign mortgage documents and buy a car but CRA would not allow it for income tax documents.

The coronavirus problem has forced CRA's hand to allow accountants to continue to offer filing services without having to deal with paper documents or meeting face-to-face to have the documents signed.

If you allow us to send your documents for electronic signature it is a one stop process. You open the documents, electronically sign it, through DocuSign, and it is automatically sent back to our office for submission to CRA.

In order to use the electronic signature service, at no charge, you must already have an iFirm portal account with us and we need a valid email address for all family members over the age of 18. Once that is done and all family members activate their email address inside your portal we can proceed.

If you are a client and would like an iFirm portal, please email us at info@ADAMSandAssociates.ca and we will create one for you.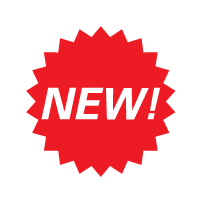 We are CLOSED to public access until March 30 at 8:00 AM. Our dropbox is available at the front door of our office for you to drop off documents for your personal returns or your business records. Our staff has elected to continue working in isolation through this disruption and is available by phone at 613-489-3583 or through our regular email addresses.
The drop box can also be used for pickup if you require it. Your papers will be sealed in your envelope.
We will continue to be available for meetings over the phone during regular business hours.
REMEMBER we can provide access to our secure iFirm portal to all of our clients if you would rather send and receive documents electronically.
We will keep you posted as our government makes their support programmes a bit clearer.
Be safe. We are here to help
To begin with, we hope you, your family, friends and colleagues are staying well during the COVID-19 (Coronavirus) outbreak.
We want to reassure you that ADAMS and Associates Ltd has a continuity plan to support your business during tax season and the outbreak.
We have our secure iFirm portal available to all of our clients where they can upload their tax documents and receive their completed returns and signing documents without ever leaving their homes. If you do not currently have access to our portal please email info@ADAMSandAssociates.ca and we will create a secure portal for you if you are a client of our firm
At this time, the staff at ADAMS and Associates Ltd is following the advice of public health officials and practicing the usual measures to reduce transmission of the flu. We are currently well and conducting business as usual.
We do not anticipate an interruption of service. If the COVID-19 situation changes and we shift our staff to working remotely, you may notice calls from us that originate from a number other than our regular ADAMS and Associates land line. We may also ask you to email support first so we can call you back.
As this situation progresses, we will keep you informed here on our website.
If you have any questions, please do not hesitate contact us.
Stay well and have a successful T1 filing season!
Thank you for visiting our website. In addition to providing you with a profile of The Accountants' Office and the services we provide, this website has been designed to become a helpful resource tool to you, our valued clients and visitors. Our dedication to superior client service has brought us to the Internet as we endeavor to continue to provide the highest quality professional service and guidance.
As you browse through our website, you will see that we have not only highlighted background information on our firm and the services we provide, but have also included useful resources such as informative articles (in our Newsletters section) and interactive financial calculators (in our Financial Tools section). In addition, we have taken the time to gather many links to external websites that we felt would be of interest to our clients and visitors (in our Links section).
While browsing through our website, please feel free to contact us with any questions or comments you may have - we would love to hear from you. We pride ourselves on being proactive and responsive to our clients' inquiries and suggestions.